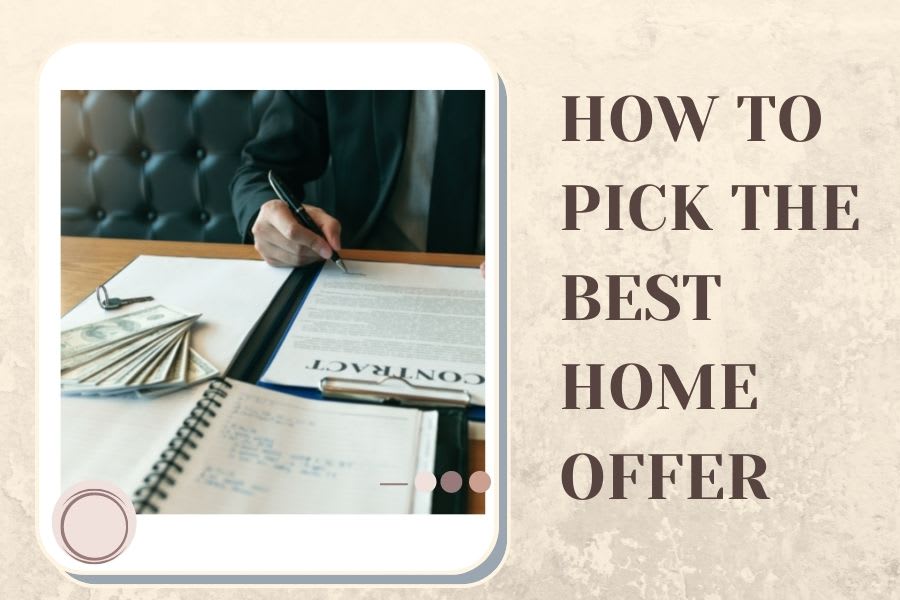 Every homeowner thinks they want multiple offers when
selling their home
and while this is always a great position to be in, it can be a little stressful not knowing which offer to choose. The highest-priced may not always be the best offer. So how do you choose the best offer in a multiple offer situation?
First, Prioritize Your Needs
Understand what you really want out of the sale of the house. Are you looking for convenience, are you in a time crunch? Or do you have all the time in the world and you really want the best price? You have to take a look at what the buyers are offering in order to understand what works best for your situation. If you need to move quickly, you may not want to accept an offer with a 60 to 90 day closing time. However, if you're looking to get the most out of your home in order to put a down payment on a new house, you may take the hit on the time in order to get the highest price.
Negotiables May Also Kill a Deal
If there are numerous contingencies and negotiable items that just don't fit your priorities, it doesn't really matter the time frame or the price, the offer may just not be right. Plus, buyers may request a lot of ridiculous or unnecessary items such as keeping the TV in the house, artwork on the walls, or a play set in the backyard. Whatever it is, if you're planning on taking these items with you, you can always negotiate, but they also could be a deal breaker.
Also, contingencies can make a huge difference. If the buyer needs to sell another house before buying yours, if they have to get another job, if the financing contingency doesn't go through, if the inspection has problems, all of these issues play into whether or not an offer is accepted or not. However, you can negotiate contingencies ahead of time and come up with a reasonable situation for both buyer and seller.
Understand the Process
Once you understand the home buying process from a seller's perspective, it can put you in a much better situation. If you're using a real estate agent to help sell the home, it's still the homeowner's responsibility to understand and participate in the process. Agents are great advisors and most have a wealth of knowledge and experience but it is ultimately your decision which offer you accept.
Once you set parameters on your priorities, timeframe, price, motivation, and negotiations, it will help you make a better-informed decision on which offer to choose.